An argument exists that art is fashionable, and fashion is art. One artist has proved this argument to be possible – Mexican artist Gabriel Dawe explores the connection between architecture and fashion in his work, whilst also challenging society's notions of gender especially the concept of 'machismo' which is prevalent in Mexican culture.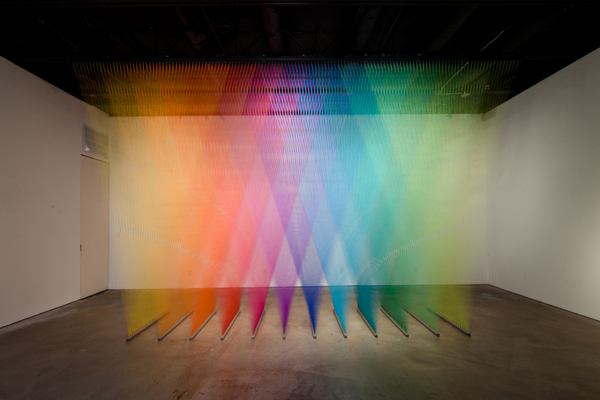 Dawe has also inherited his parents' fascination with the sky – while his father was intrigued by clouds and his mother craved clear, blue skies, Dawe's interest in the sky began when he moved to Texas and discovered the multi-coloured hued sunsets of the South. Since then, he has used his love of colours in his artworks, most noticeably in his Plexus installations.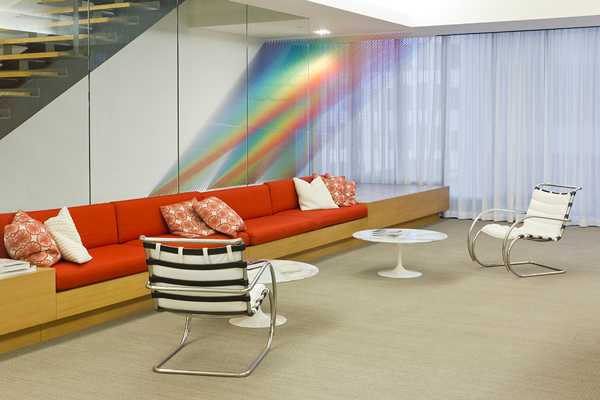 The concept behind the Plexus installations is simple – Gabriel Dawe literally took the definition of 'plexus' (an intricate network, often used in an anatomical context) and brought it to life.
Upon closer inspection of the Plexus installations you'll realise that each has been woven with gütermann thread, reflecting his ongoing focus on the theme of fashion and gender roles in society.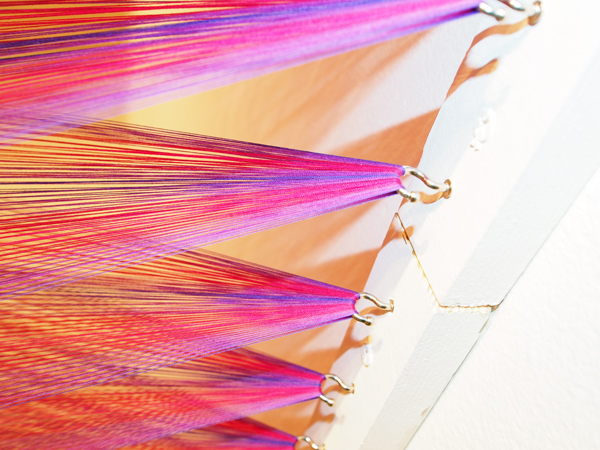 In his text, 'density of light', Dawe explains that he wanted to explore the complexities of machismo in Mexican culture and used thread as a symbol of how gender roles are defined. He writes that growing up, boys weren't allowed to learn or participate in embroidery so by using thread in his installations he is challenging this societal construct of gender.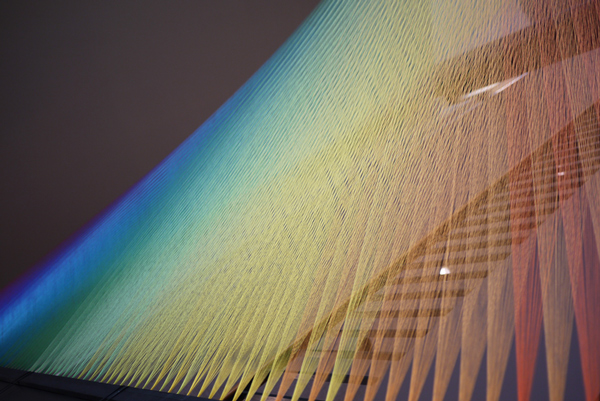 Dawe further explores gender roles in society in his 'don't ask don't tell' sculpture series and his 2D work 'identity series'. In both of these artwork series he uses colourful threads incorporated into daily wear. In 'don't ask don't tell' the thread is wrapped around combat boots which is a statement on the masculine identity in the military and how it a complex, multi-layered issue.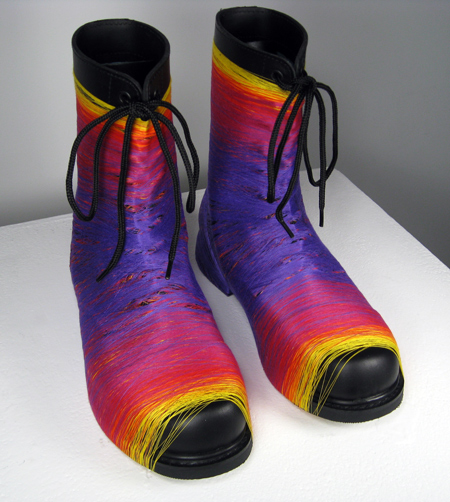 To learn more about the amazing work of Gabriel Dawe's, visit his website at www.gabrieldawe.com.