It's been a while since I last posted any news and I haven't forgotten about you all, I promise! It's been a busy month at VH head quarters. I have been flat out working on some great new projects as well setting up a new look for the website and blog. I have also hired an assistant, and to top it off I will be moving into a shared studio space in a few weeks, but more about that in good time.
What I am going to share with you today is the latest workshop I held back in April. It was such a buzz and I had some great photos taken by the lovely Bobby from Bobby and Tide Photography. Just to set the scene, I hold a Colour Your Home Workshop once a month for groups of eight people. It's a half day workshop that helps people to discover a personal colour style for a room or area in their home they want to tackle. It's a great starting point for anyone who is thinking about decorating a space, as each participant makes their own mood board of ideas to identify what colours and styles they love and how to apply them.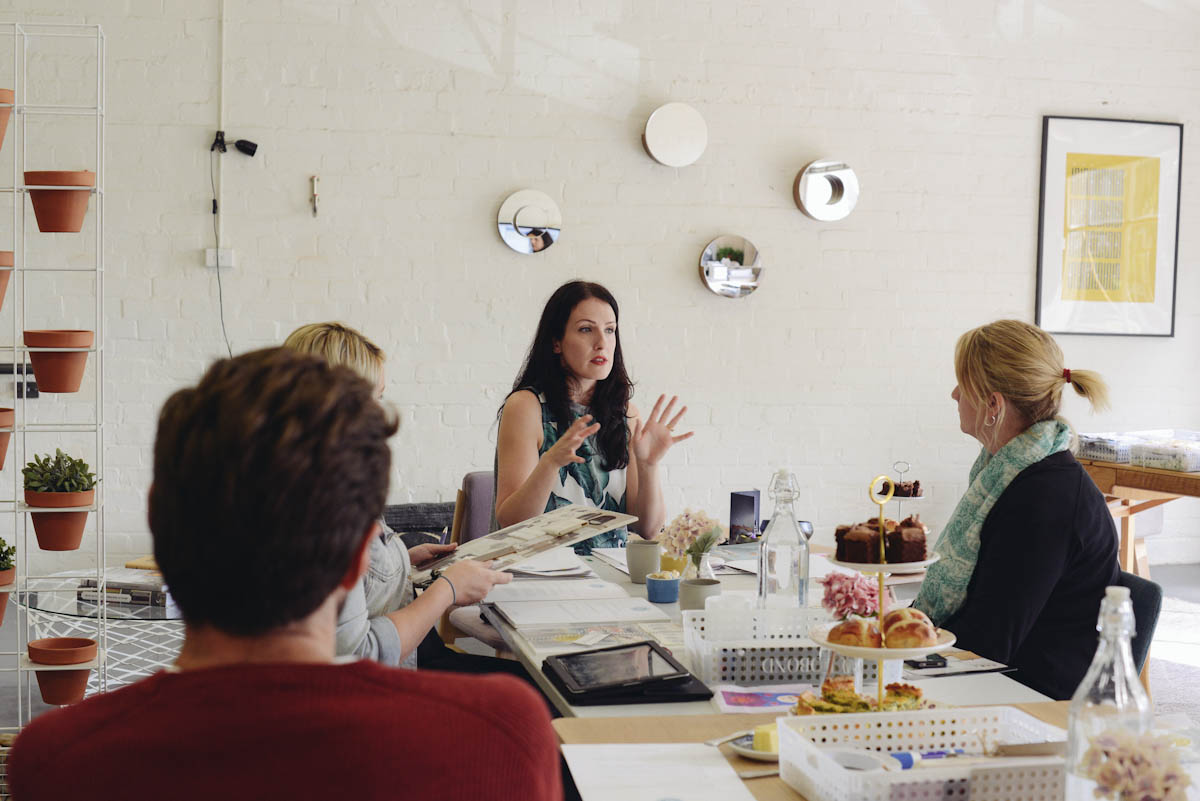 I was lucky enough to hold this workshop at Form Function Style's beautiful showroom in Fitzroy. Danielle Nichols is the brains behind this showroom and its online retail store that showcases some very unique furniture and home wares sourced locally and around the globe. I was very excited to hold the workshop in such a gorgeous space and it was an bonus for people attending as they got to touch and feel some of her exclusive products.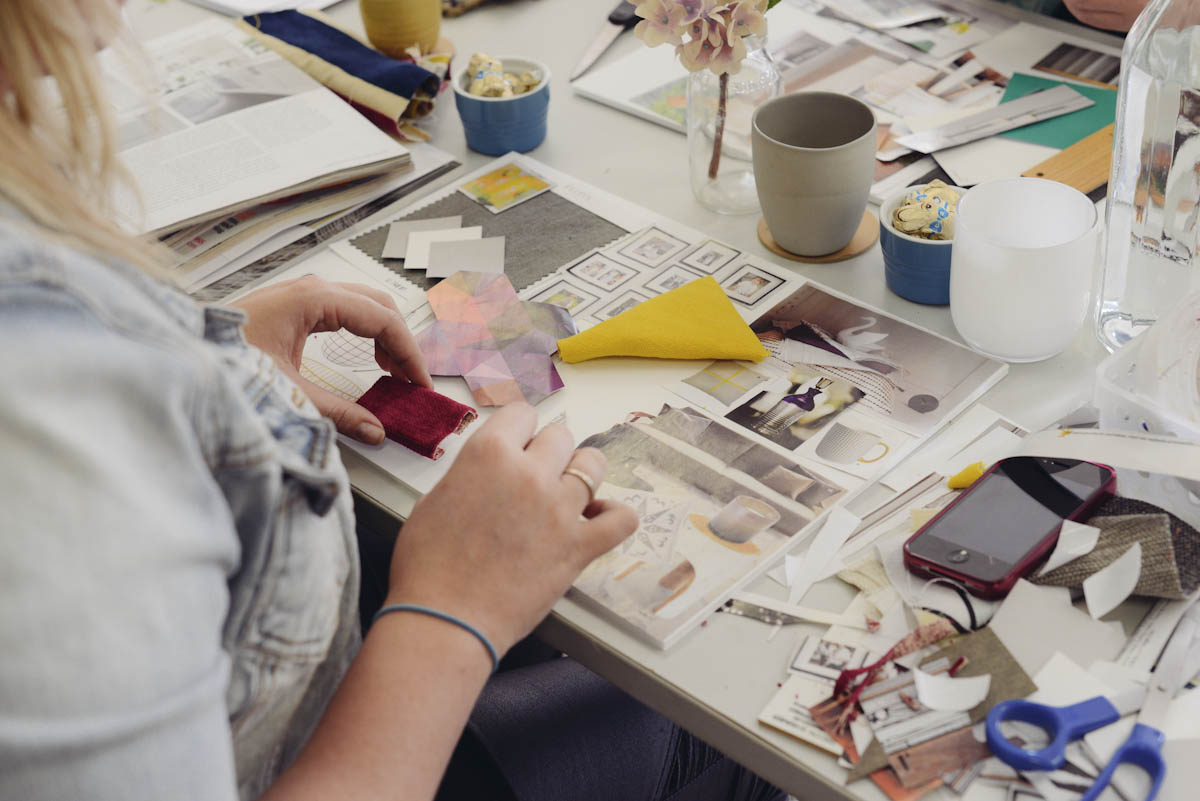 I start the workshop by teaching some simple colour rules and techniques that are easy for people to remember and apply over again. I also show examples of mood boards I have completed for my own projects in order to help visualise what can be achieved. A mood board helps to identify what styles and colours you like and want to live with before tackling and other design processes that are important to each individual.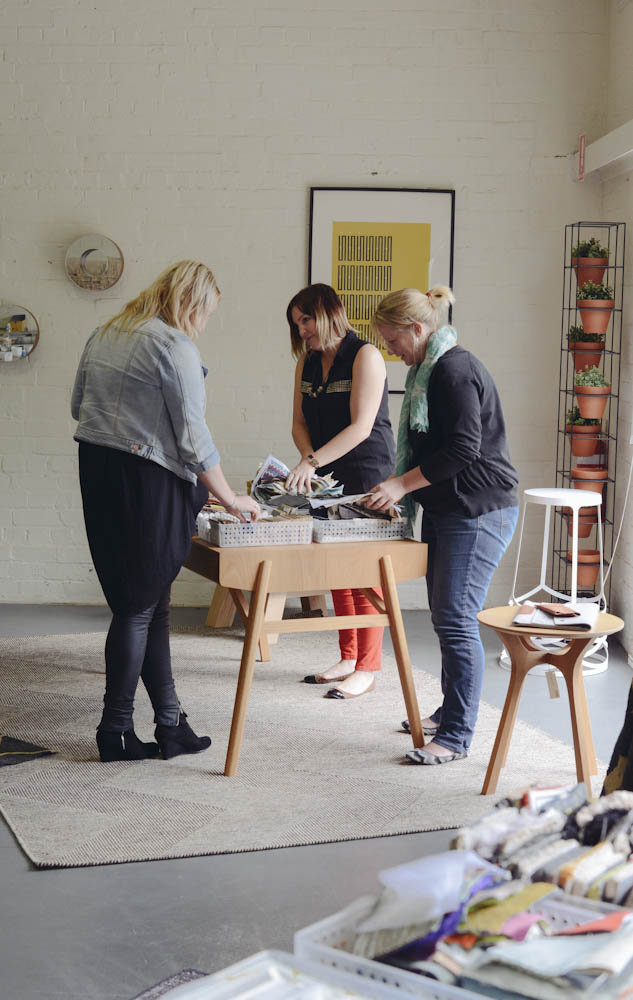 I have a huge supply of fabrics, magazines, paint chips and wallpapers on tap for everyone to dive in and help themselves. Everyone gets very excited when they see my indulgent collection of materials and I love it! It's my job to get everyone inspired and share what I have to help get the results they want in a short time.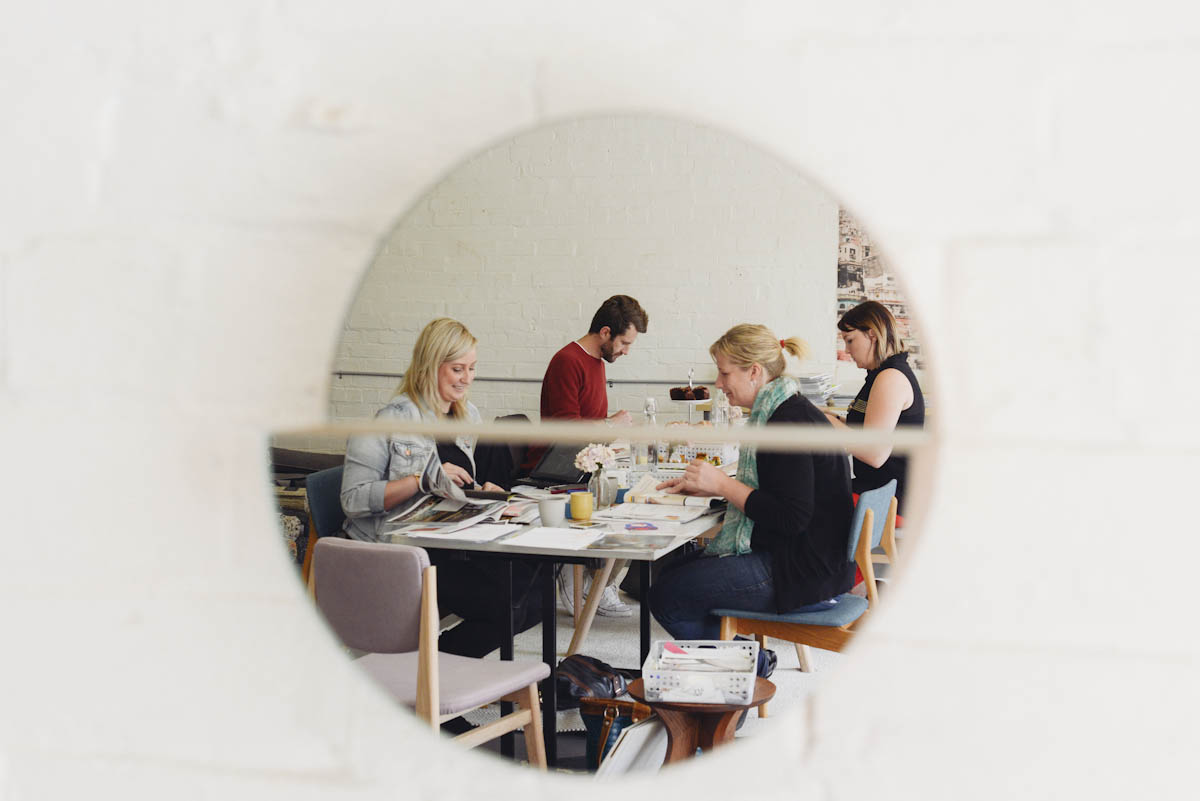 I first started the workshops last year and haven't looked back since. The intimate groups of eight means everyone gets to talk to me about what they want to achieve and I get to assist them with their individual projects during the 3 hour session. We also have a good laugh too, at the end of a day a workshop has to be fun as well as practical, especially if you are taking time out of your weekend to get involved.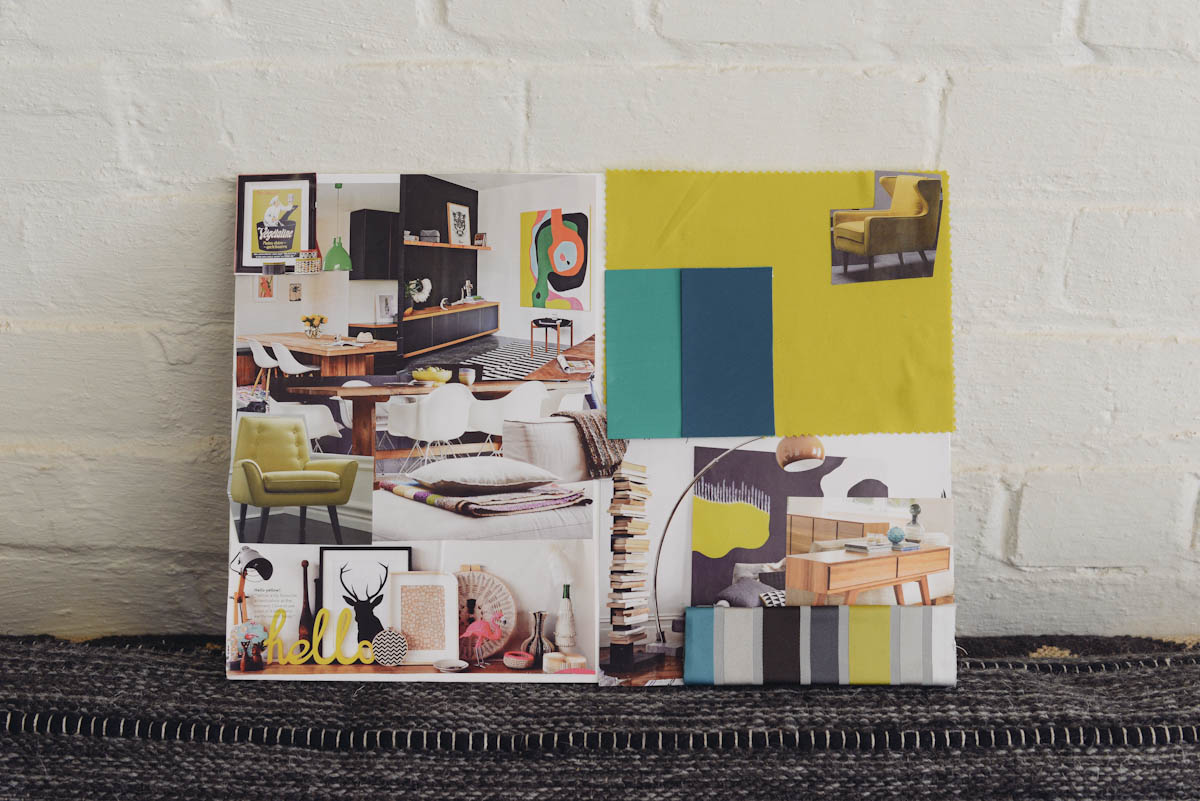 Here are a few examples of the finished mood boards made by Steve and Belinda at my last workshop.
I want to thank all the ladies and gents who have participated in my workshops to date. I have had some great feedback and seen some amazing 'after' photos too which I will be sharing with you very shortly.
If anyone else is interested in coming to one of my workshops check out my website for more dates and details.