Interior design is constantly harking back to the past, drawing inspiration from the masters of old and creating new takes on what's been done before.
One of the most beautiful examples of this in recent times is the trend for geometric wallpaper. I recall that, back in the '90s, wallpaper was about the naffest thing you could have in a room. Interior designers the world over were tearing it down in favour of paint and the dreaded feature wall. Those days are over now and, thankfully, it appears paint and paper can happily coexist — sometimes even in the same space.
Wallpaper is experiencing a renaissance and the geometric patterns we have seen in luxe fabrics for a while is now making an appearance on walls, referencing a number of eras from the Art Deco '20s to the bright and inspired '60s and disco-chic '70s to stunning results but, while they reference the styles of old, today's geometrics are more chic, refined and understated than the ones seen in the '60s and '70s. Here are three designers paving the 'right' way for geometric wallpaper in the 21st century — cool, brave and ever so inventive.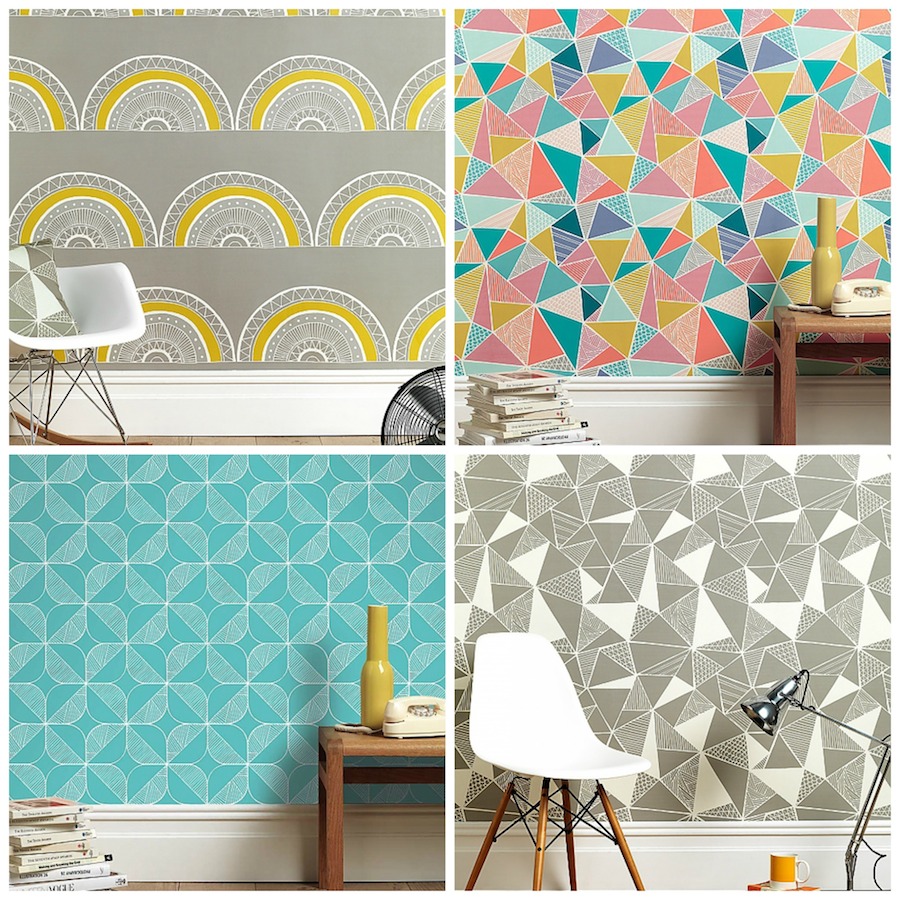 Big on colour and rich in quirky yet useable patterns, these stunning wallpapers can brighten any space and add a sense of wonder to an otherwise understated room. Use on one or all of the walls in a bedroom or study, or buy and frame sections if you can't pick one favourite.
Heavily influenced by Moorish and Islamic culture, Sian has drawn her inspiration from travels to the Mediterranean and Asia, combining her fresh, modern approach with these historically rich designs. You can find more of her inspiring patterns and designs over on her website here.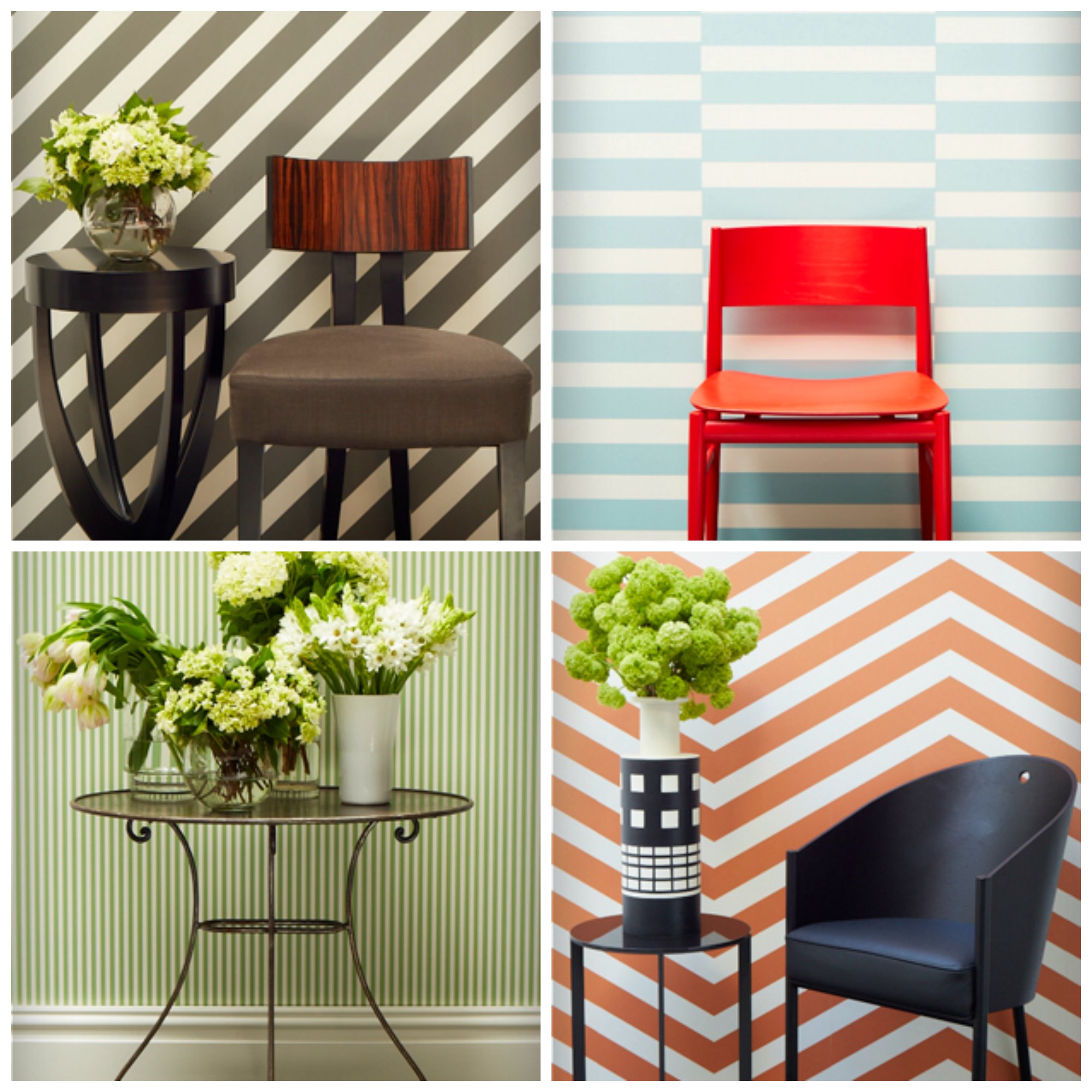 Greg Natale Design is known for its award winning designs and bold signature style.  The Sydney-based company launched its own wallpaper range in keeping with Greg's signature design style.
Masculine and strong, yet luxurious and stylish, Greg's designs make a strong statement in any space from living room to bedroom and everywhere in between. Large scales and bold yet classic colours make these designs at once accessible and opulent. Greg's wallpapers can be purchased through Porters Paints.
Referencing ancient Greek, modern Moroccan and classical mosaic styles, the Byzantiu range from Schumacher not only brings a feeling of old world elegance to your space, it almost adds a kind of texture thanks to its tile-like patterns and colours. Paired with enamel and vases, your space will have you transported to an exotic place every time you walk through the door. Schumacher wallpapers can be purchased through Grant Dorman Interiors based in Hawthorn.
These three designers prove that, not only can wallpaper be used in a range of modern concepts but also that geometrics are back and here to stay. I'd love to hear your thoughts on where and how you'd use these designs in the comments, on Facebook or on Instagram.