The table is the heart of any festive celebration. It's where we get together with family and friends to share laughter, stories, the occasional dispute and, most importantly, the FOOD, so it's no surprise that decorating your table setting is an important part of trying to impress your guests.
The setting sets the tone for your celebration, so whether you're a vibrant and colourful entertainer or a more understated, monochromatic host, you can make your own table statement without breaking the bank.
I've put together the following tips for you to make the most out of your Christmas decorating budget this year.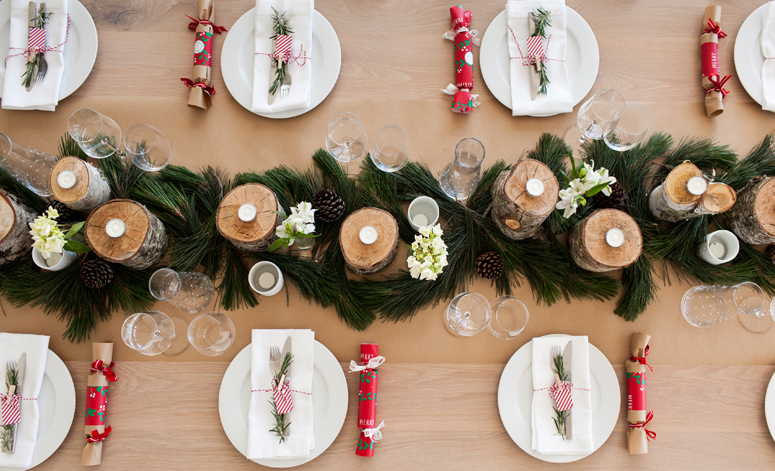 Turn the Everyday Into Something Beautiful
Whether it's incorporating potted herbs into your centrepiece, using tiny tealight candles as an accent to a placecard, repurposing mason jars and cloches to create unique floral arrangement or running bushels rosemary along the middle of your table, many objects you already have in your house or garden can serve as beautiful and effective decorations when used thoughtfully.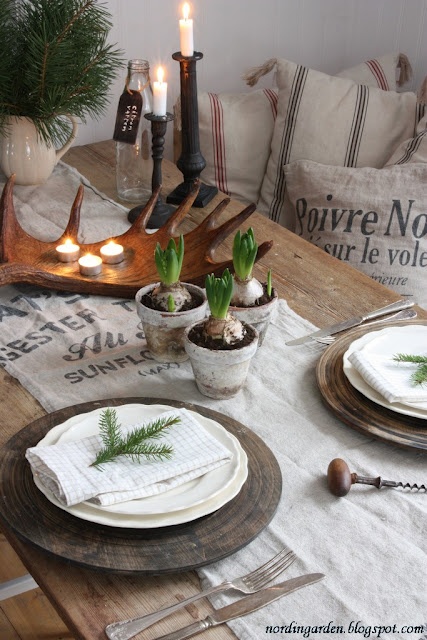 Simple table setting by Nordin Garden 
It's All About the Theme
Get started by choosing a colour or theme that will take centre stage for your festive table gathering.  A little bit of thought beforehand about the colours and textures you will be incorporating means you can use less expensive materials (for example, from your local junk shop) without accidentally creating a tacky eyesore. Planning is always a good idea anyway, but when you are short on time as well as money, as we often are at Christmas, it is all the more important.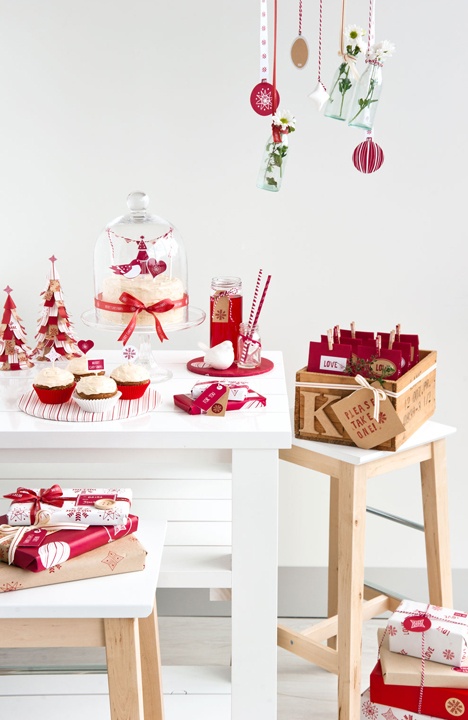 Modern table theme by Kikki k
Get Crafty
Whether you're an A-Grade crafter or a total novice, there are ways you can put a personal touch on your table setting without breaking the bank. From sewing extra beads onto ribbons around napkins to making centrepieces from tree ornaments or wrapping little boxes to use as 'present' decorations, making things yourself is both fun and cost-effective.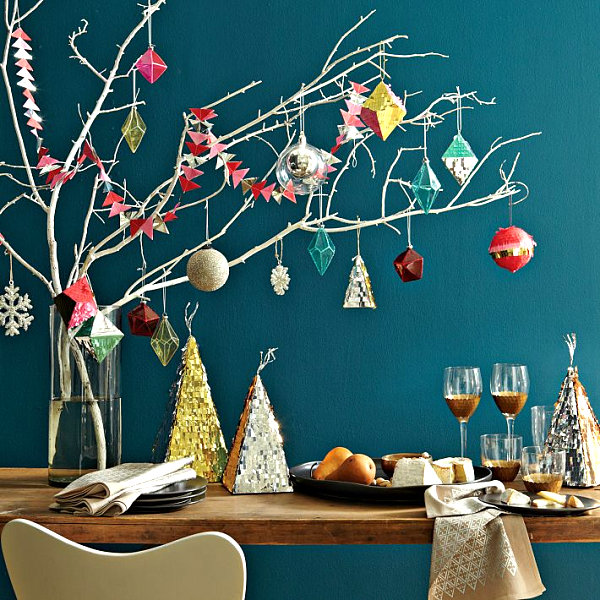 Crafty table from Decoist
Fresh is Best
Being in the Southern Hemisphere, our Christmastime is in Summer. This means there is an abundance of beautiful flowers and lush greenery to include in centrepieces, to add accents to napkins and placecards and to act as favours for guests. Head to your local market to get flowers direct from the growers (meaning without the overheads and margins you'll pay for at a retail store). An added bonus of dealing with the producer directly is that they know their product well — knowledge is more valuable than money, so stock up on pro tips!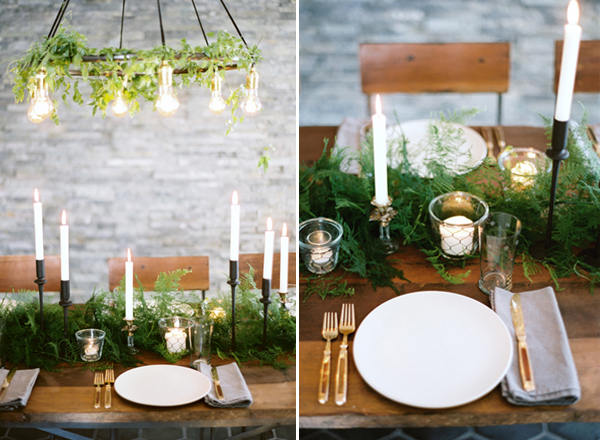 Fresh table ferns from Sugar and Charm