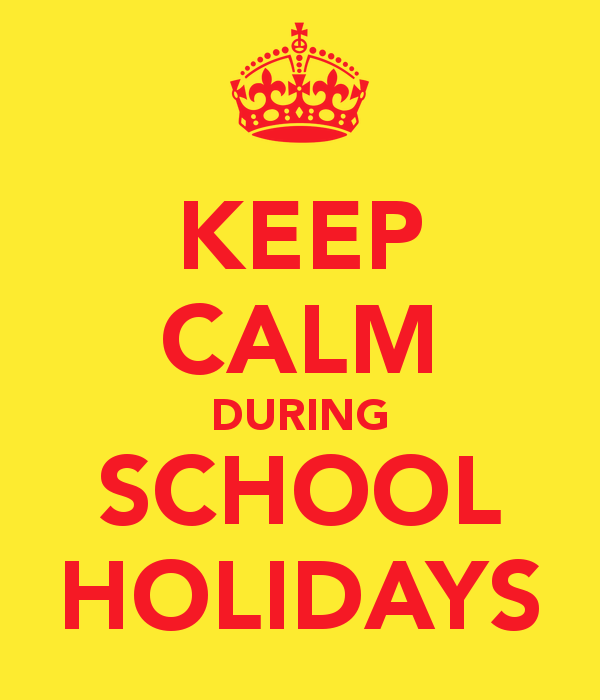 School holidays are a great time to have fun with your kids. Creative play can take many forms, whether it be imaginative games, making arts and crafts (an ideal activity for less-than-ideal weather!) or getting active outside with larger-scale projects.
Here are just a few concepts to get you started. I'd love to hear your ideas for playing, creating and building your way through school holidays.
Play
There are so many games you can play that don't require any props or toys, just an active imagination! Here are just a couple.
Animal Charades
Every grown up knows how to play charades, but an easier (and more fun) way to play uses animals as the clues. Print out cards here. Ask your child to choose a card, then role-play the animal on their card, including sounds, movements and characteristic behaviours (a cat cleaning herself, for example). If your child's animal identity is still to tough to pick, ask questions: "Are you furry or scaly? Do you come out during the daytime or at night?" Once you have guessed correctly, it's your turn.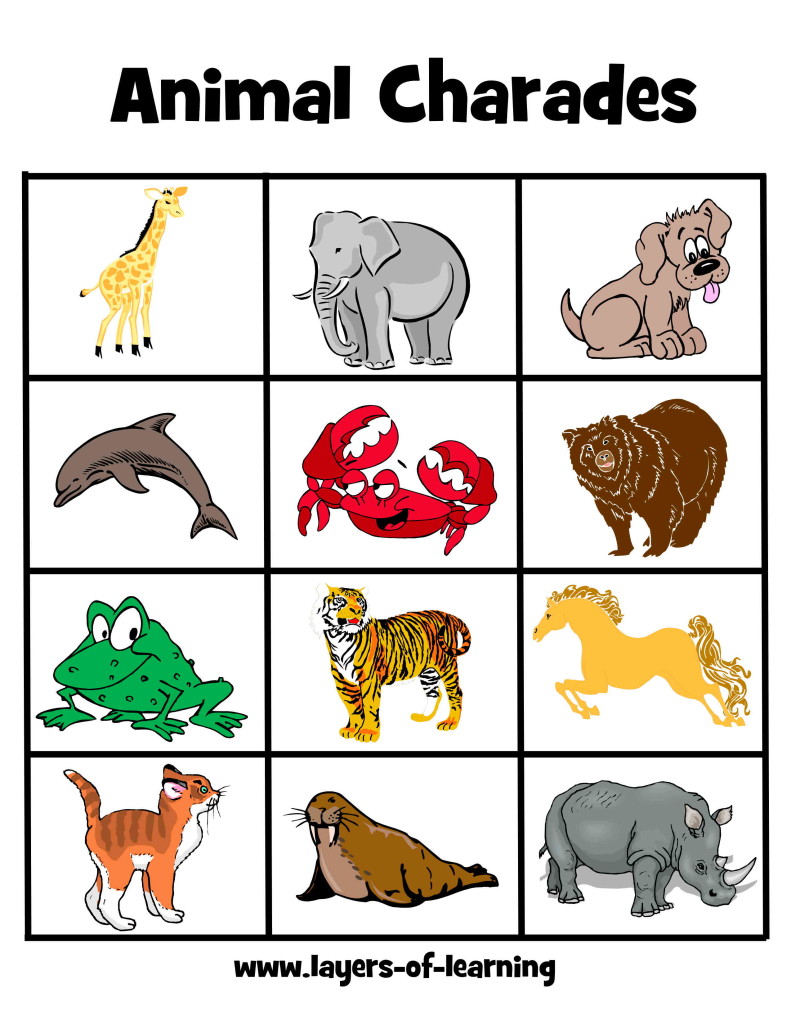 Hide the Thimble
This game was a favourite of mine growing up, and it's very easy to play with just one prop.  Best of all, the prop can be anything small — we used a thimble but anything easy to hide that is also fairly unique works well, too.
The hider has one minute to put the thimble somewhere in a predetermined boundary (a single room or part of the house) while the finders cover their eyes and count. The finders then search for the thimble (or other object) while the hider lets them know how far away they are from the hiding place by telling them if they are 'cold' (far away) or 'hot' (close).
An additional piece of imagination in the game can be how the hider describes the distance of the finders from the thimble with heat metaphors, like "Cold as an iceberg! Cold as an igloo!" or "Hot as lava! Hot as the desert!"
Create
Personalised things are the most special things we have as kids. Making one-of-a-kind things that reflect your child's personality is a fun activity that creates something to keep.
Collage Lunchbox
Moomah is one of the coolest craft websites on the internet and, true to form, their collage lunchbox idea is a goodie. Encourage your child to cut out pictures from comics and magazines as well as making drawings of their own, lay them out to make sure they fit, glue them on and then seal the creation so it's safe to use. An easy activity that makes eating school lunches fun? Perfection!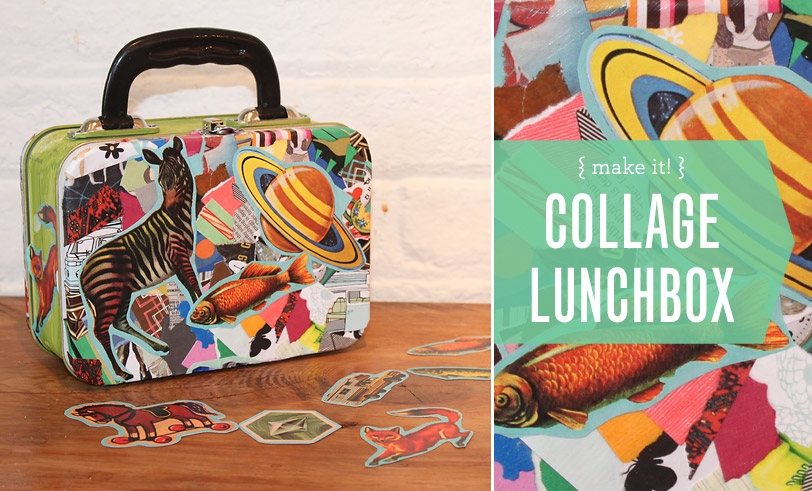 Shoebox Firestation (or Dollhouse)
Like the collage lunchbox, a toy your child makes themselves (or with you) is special and unique only to them. Glittering Muffins has a fabulously creative how to guide for making a firestation out of an old shoe box and some low-cost toys and accessories. The toys and decoration of the box are open to preference, so use your imagination and this guide can be a how-to for a fairy princess castle, a zoo or whatever your child's heart desires.
Build
Summer holidays mean a better chance of sunny days (although when you're in Melbourne there are no weather guarantees in any season!), and that means more opportunity to play outside — the perfect location for larger scale projects for little hands.
Build a Sand Castle (and the Sand Country That Surrounds It)
What use is a castle with no king and queen to live in it? And what good are a king and queen without subjects to rule? Creating a story for your sandcastles can result in hours of creative play in the sandpit, building everything from stables to markets, a jail, a florist shop, a tailor's shop… The list is truly endless!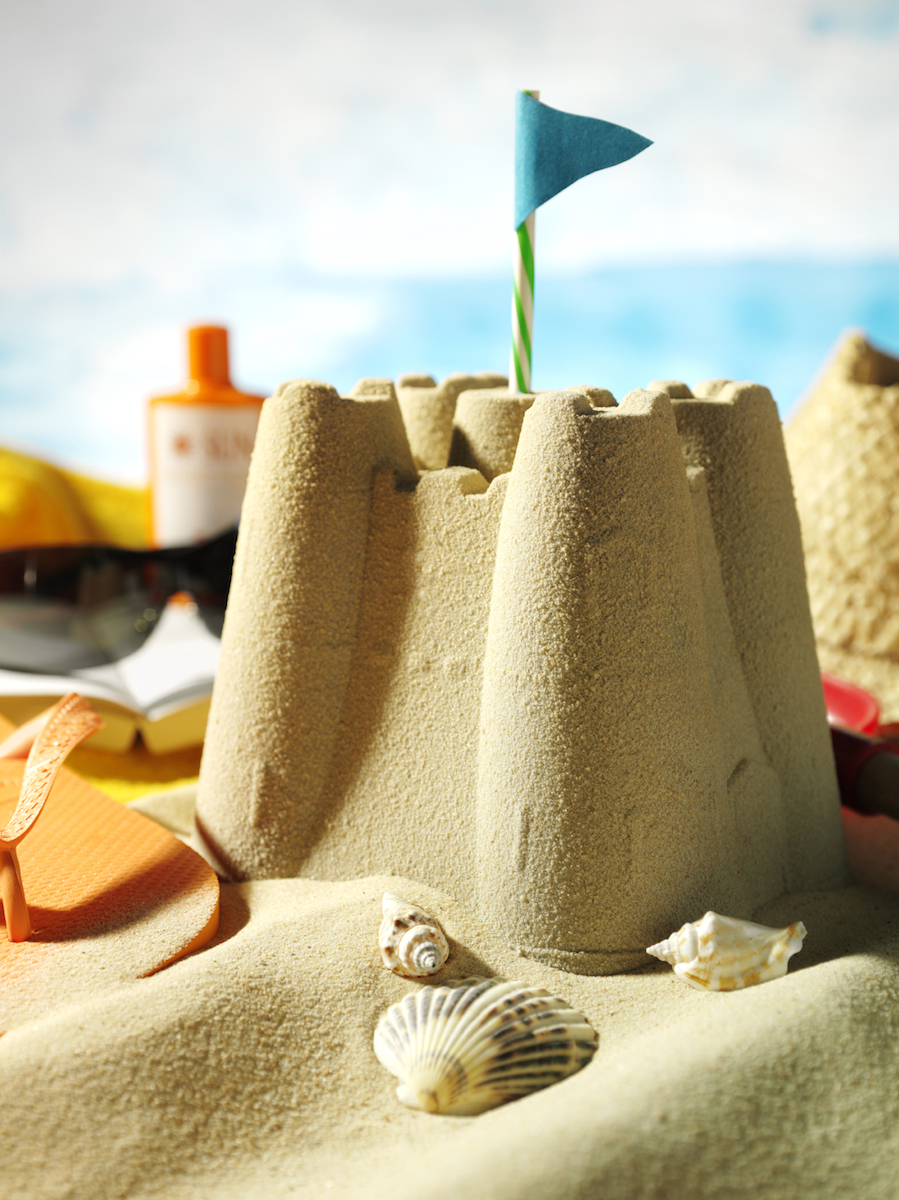 Weave a Teepee
This was another of my favourite games as a child. A cubby is a very special place for kids and making your own makes it even cooler. We used bamboo sticks from the garden and hung clothes from the dress up box over them to make our teepees (dresses make great covers for the very top of the teepee!), but The Artful Parent has some great instructions on how to make one using string and ribbons, too.