Even though it's unseasonably warm in Melbourne at the moment, I'm under no illusions that winter is on the way!  The odd chilly night has seen me with my slippers on especially on our lovely timber floors, which also got me thinking that the most practical DIY creation for the season would have to be a rug.
I got the idea for this crafty kilim (or woven tapestry) rug from The Gold Jellybean, who are forever coming up with some great home-made  projects. It is relatively easy to create and references the geometric and chevron trends that are popular at the moment. Best of all, you can choose your own colours, which allows the rug to complement and personalise whatever space you choose to add it to.
So lets get started!
You Will Need:  
An inexpensive tightly woven rug (like

this one

from Ikea, which comes in a range of sizes)
Flat paint in varying colours
Painters' tape
Straight edge ruler
Utility knife
Paint brush or foam brush
Roller Sandpaper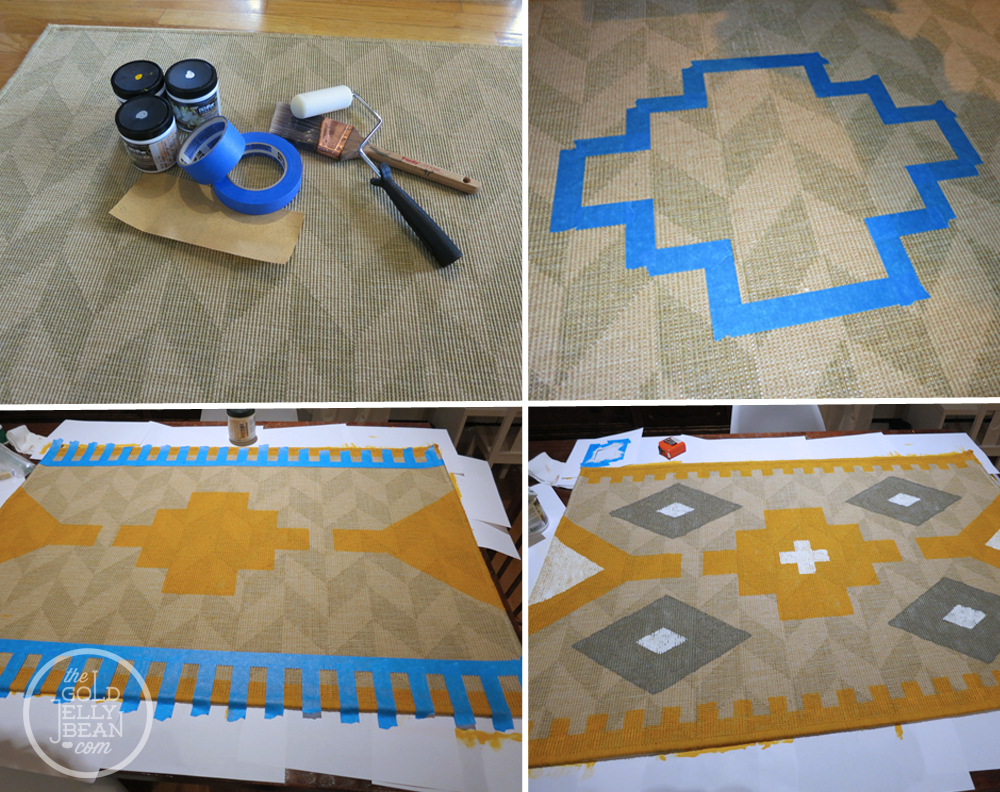 Photo by Gold Jelly Bean Blog  
It Really Is This Simple
First, find the centre of the mat, using your ruler to measure the edges.
Then tape out the edges of your chosen design.
If it is geometric, like the one from GBJ in the pictures, use your ruler to measure that out before taping, too.
Lastly, paint – using your tape as a guide, paint out your design. Allow the paint to dry according to the instructions before removing the tape.
Then, voila! Your very own personalised kilim rug.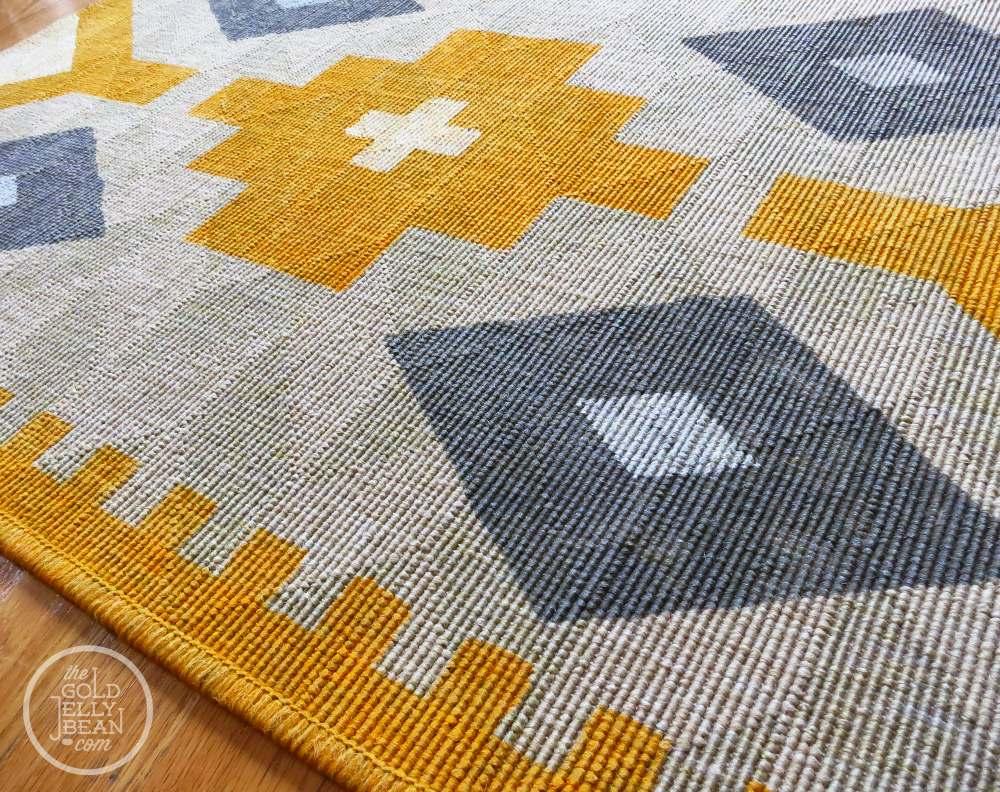 Photo by Gold Jelly Bean Blog  
If you have easy, fun craft ideas that you'd like to share, or if you try this one yourself, I'd love to hear from you on Facebook or Instagram. Happy crafting!