One of my little obsessions in life, is searching for the perfect tiles.  Growing up in the UK it was very normal to use tiles with pattern and colour when decorating a kitchen, bathroom or even an entry. I love how the influence of European and Moroccan designs are now making a presence here in Australia. It's time to embrace the power of pattern and colour with tiles and bring some personality to your home.
One particular brand I use called Popham Design, was love at first sight! I was walking down High Street, Prahran, where I spotted these beauties hanging in the window of Tiento Tiles showroom. I quickly ran in and hijacked as many samples I could. Now all I had to do was to convert my clients to use them in their own homes.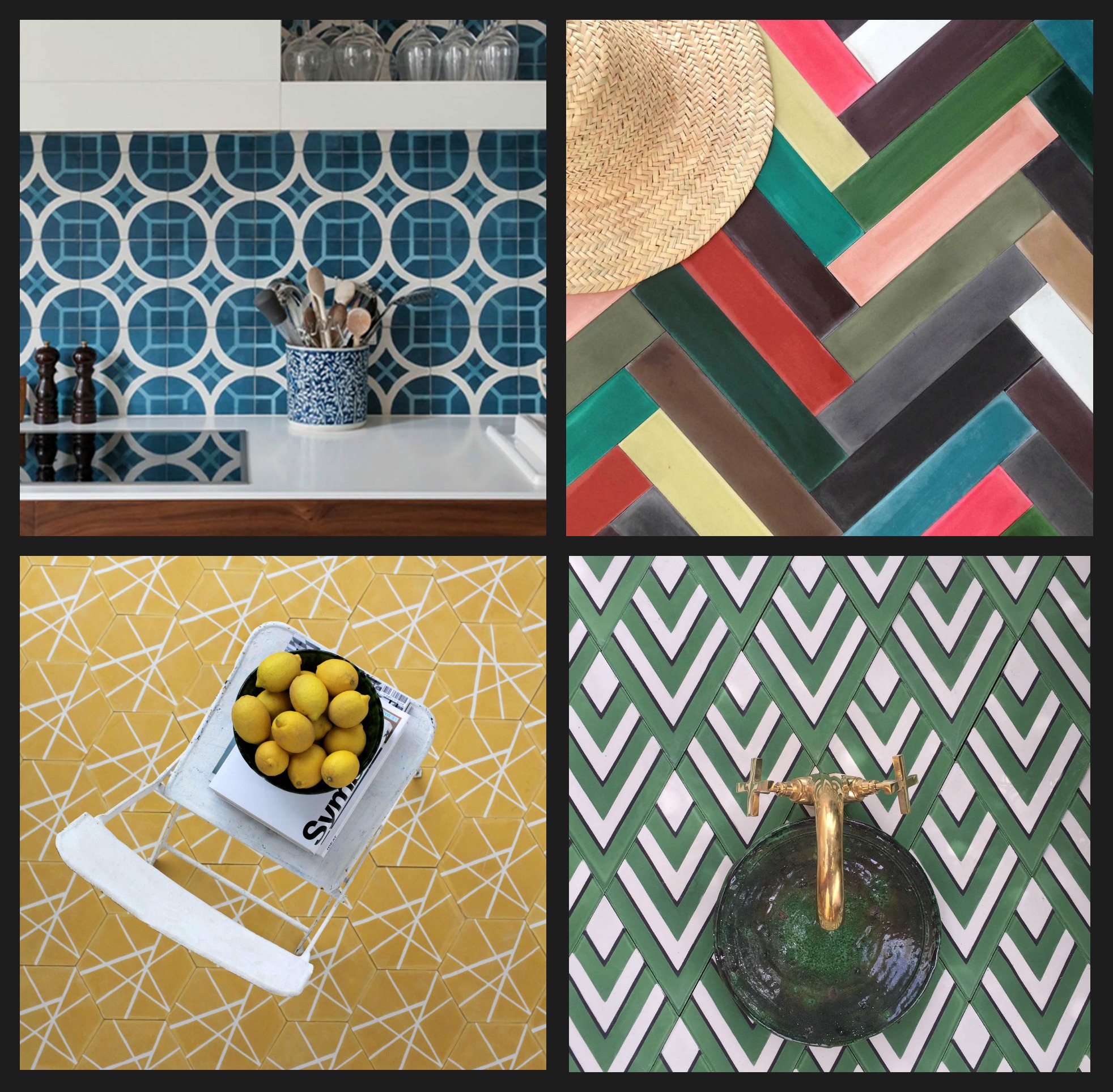 Popham is a company based in Marrakech, Morroco, specialising in handmade cement tiles. The artisans, known as mellums, have over 20 years experience in tile making. Their designs are inspired by the Morrocan identity, their culture, nature and the artistic influences in that part of the world. This comes through in their patterns and colour palette, ranging from earthy ochres and oranges, to bright blues and purples and soft pastels.
The exclusive Melbourne stockist for Popham Design tiles is Tiento Tiles in Prahran, and Justin's team are more than happy to discuss options for your interior, including custom designs to suit your project. I have picked my top four patterns/colours from the range above to get you inspired.
There are so many designs to choose from, I suggest you check out the Popham website to drool more!