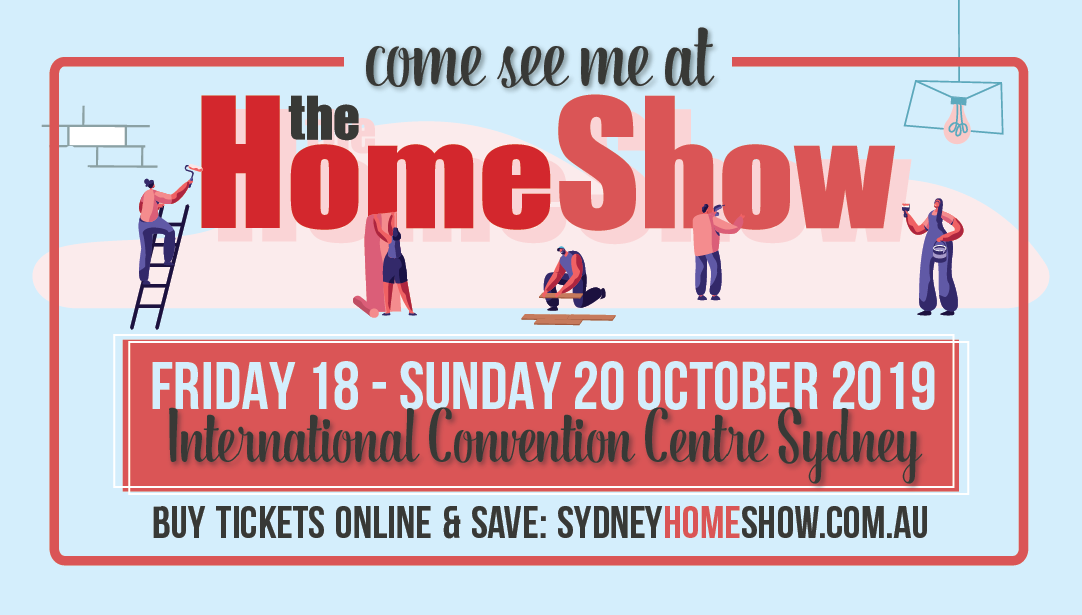 Come and see me at the Sydney Home Show this month where I will be guest speaker on the main stage.
I love a good chat, and I am especially excited when it comes to talking about design, build and styling. I was thrilled to get the email asking me to join a panel of experts for the speaker event which will be running on the 18th October at 3.00pm, where we will be discussing the benefits of using experts in the industry to help you make the most out of your home renovation and property investment.
After working on the TV show Love it or List it for the last three seasons, I have worked on some amazing transformations with a build and styling team to create more efficient and beautiful spaces.
The results have not only been great entertainment but have also proved to be very rewarding with valuations exceeding expectations. We will discuss some case studies in the industry, to help you understand how we work behind the scenes.
On a side note to this, I have also got to tell you that my lovely mum Helen Parry-Jones is also going to be in Sydney at the SAME time and at the SAME exhibition centre talking on stage about her special gift as a Medium and Healer.
So you can imagine the vibes going off on that day. Mum and daughter running from room room cheering each other on. How's that for serendipity!
As a special gift to my subscribers you get to go FREE to this event by using the code FIONA at the checkout when purchasing your tickets.
Book your tickets today and come and see me at the Sydney home show.
I am grateful for the opportunity, and hope you can learn something from my talk. Please DM below if you have any questions about this event.
See you there!
Fiona x