It's Mother's Day this Sunday and we're celebrating mums!
Now that I'm a mum myself I appreciate how much work my own mum does and I think it's only fair we all get pampered this weekend.
To get you inspired with some lovely gift ideas for the home, the Von Haus design team have come up with the top 10 colour coded picks for you to get a head start.  We hope you all give your mums and grandmas a big hug this weekend and enjoy spending the quality time with them as well as sharing the gifts.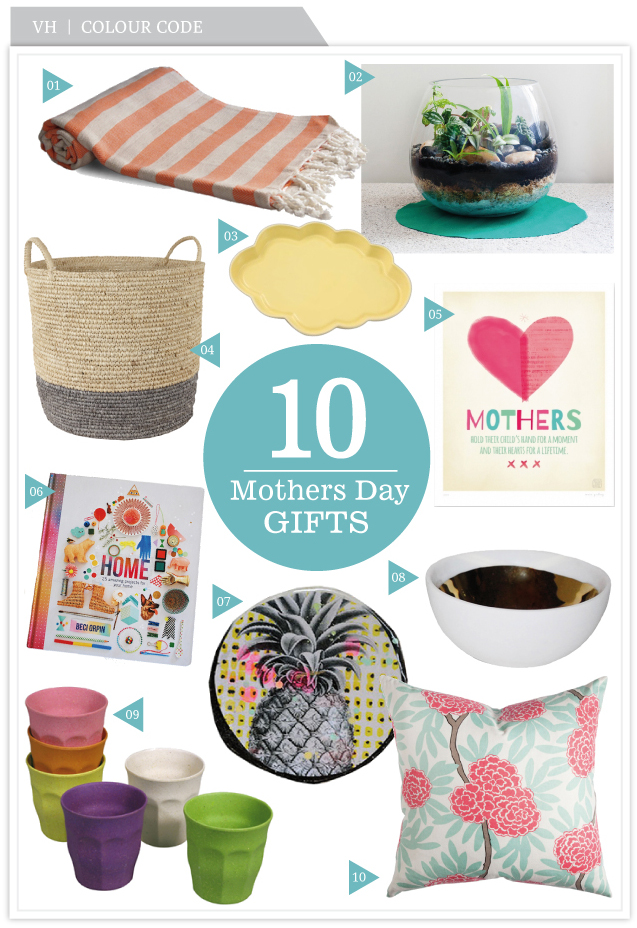 01 TOWEL / 02 TERRARIUM / 03 CLOUD DISH / 04 BASKET / 05 PRINT
06 BECI ORPIN BOOK / 07 PINEAPPLE ART / 08 BOWL / 09 CUPS / 10 CUSHION